Mopar Service in Graniteville
Hours:
Mon - Fri : 7:00 AM - 6:00 PM
Dealership Amenities
Mopar provides authentic OEM parts for your Chrysler, Dodge, FIAT, Jeep, RAM or SRT vehicle. We also offer OEM accessories and performance parts for your vehicle to make sure it's customized to your heart's desire.
Certified Technicians
We Have Early Bird Hours
Free WiFi
Goodyear Tires
Michelin Tires
We Offer Mopar Accessories
We Offer Mopar Performance Parts
Saturday Service
Shuttle Service Available
Express Lube

When you own a car, you want to make sure it is always running properly. This allows you to get to all the places you want to go and arrive safely. To keep your vehicle in the best condition, keeping up with all of its maintenance and routine service needs is essential.
That's why, here at Miracle Chrysler Dodge Jeep Ram, we are proud to provide our fellow drivers in Graniteville and Aiken, South Carolina, with a full-service center that's equipped to provide you with a variety of services and the care of an expert team. Continue reading below to learn more about our state-of-the-art service center.
Services We Offer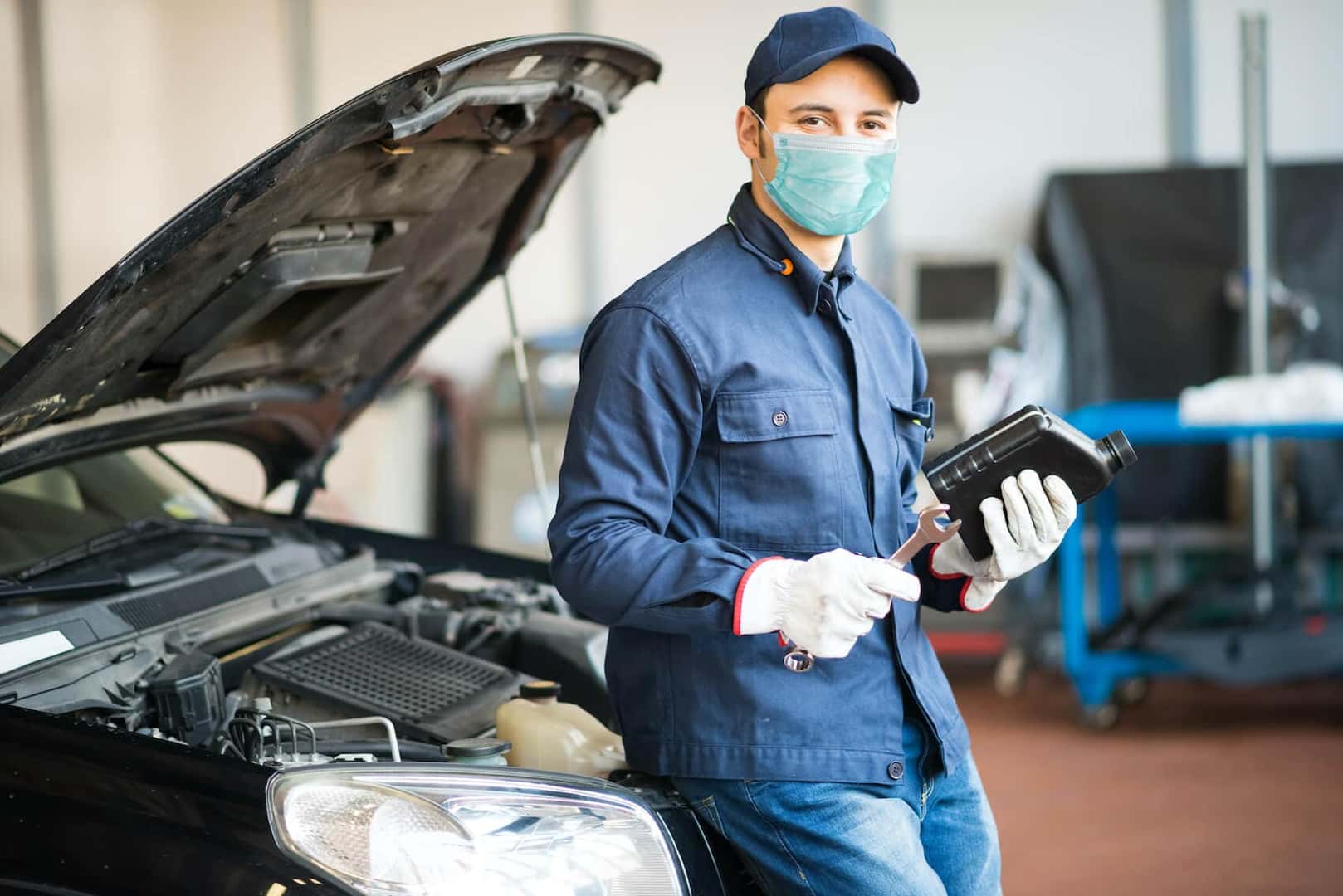 In choosing a service center, you want to know that all your needs are able to be met every step of the way. We see to it that this is accomplished by making sure you have a full slate of services you can get for your vehicle. Whether you need something routine to ensure the long-term safety of your ride or there's a major repair that needs to be addressed, we have you covered.
Routine services are ones that serve as preventative measures for your vehicle's long-term performance. This includes everything from oil changes and tire rotations to fluid checks and inspections.
There are a variety of repairs that can also be needed from time to time. Some repairs are necessary due to wear and tear over time. This can include brake, engine, and transmission repairs that are the result of consistent driving. There are also times when an incident will occur on the road and you need more immediate repairs. Whether it's time for new tires, a replacement part for your vehicle's most essential components is necessary, or there has been an accident and it's necessary for a collision repair, we can take care of you.
The Parts Center
We also have a dedicated parts center that you can count on to supply your model with genuine parts and accessories to keep it functioning at its best. By having these parts in stock, we can cut down on the time of repair and get you on the road sooner. Don't forget that we only offer authentic original equipment manufacturer (OEM) parts. These provide you with the utmost quality since they are the components that are specifically designed to operate inside your set of wheels for optimum results.
Is there an item that we don't currently offer that you would like to install on your own? We can help you find it right away. All you have to do is go to our online order form and fill out the brief sections you'll find there with your contact information, information about the vehicle, and the part you want to be ordered.
Be sure to peruse our various coupons for services and Mopar® parts online prior to your appointment in the service center. You can also inquire about these in person or over the phone.
Our Expert Team
No matter what type of service you need, we make it our goal to provide you with first-rate results every time you're here. That's why our team of technicians is trained and certified to provide service for anything your model might require.
Our team also goes through regular training to always stay up to date on the best practices and any updates to vehicles. This allows us to continue to make repairs in a timely manner. If you have any questions about any type of service, you can reach out to our technicians at any time to get the helpful answers you need.
Additionally, our team of skilled mechanics is dedicated to giving you the quality customer service you deserve. We make sure you have knowledge of what is being done to your vehicle, know how long repairs may take, and receive regular updates should anything change in the timeline.
For your convenience, we offer amenities to assist you while you wait for the work to be completed that include free Wi-Fi that let's you stay connected to the office or stream a show. Do you have other places to be? You can utilize the shuttle service if you'd prefer or take advantage of our early bird hours or Saturday service.
Schedule Your Service Today
Now that you know more about our service center and what we're able to provide for your vehicle, it's time for you to bring it to our team. Our technicians are ready to get you back on the roads of Aiken and Graniteville, SC, as soon as possible.
You can schedule your next service appointment via our online service scheduler or by contacting us here at Miracle CDJR at your earliest convenience. We hope you will join our family and bring your vehicle to our trusted team.
Miracle Chrysler Dodge Jeep Ram
Is Located At:
1666 Jefferson Davis Hwy, Graniteville, SC 29829
Get Directions